Frequently Asked Questions About Uveitis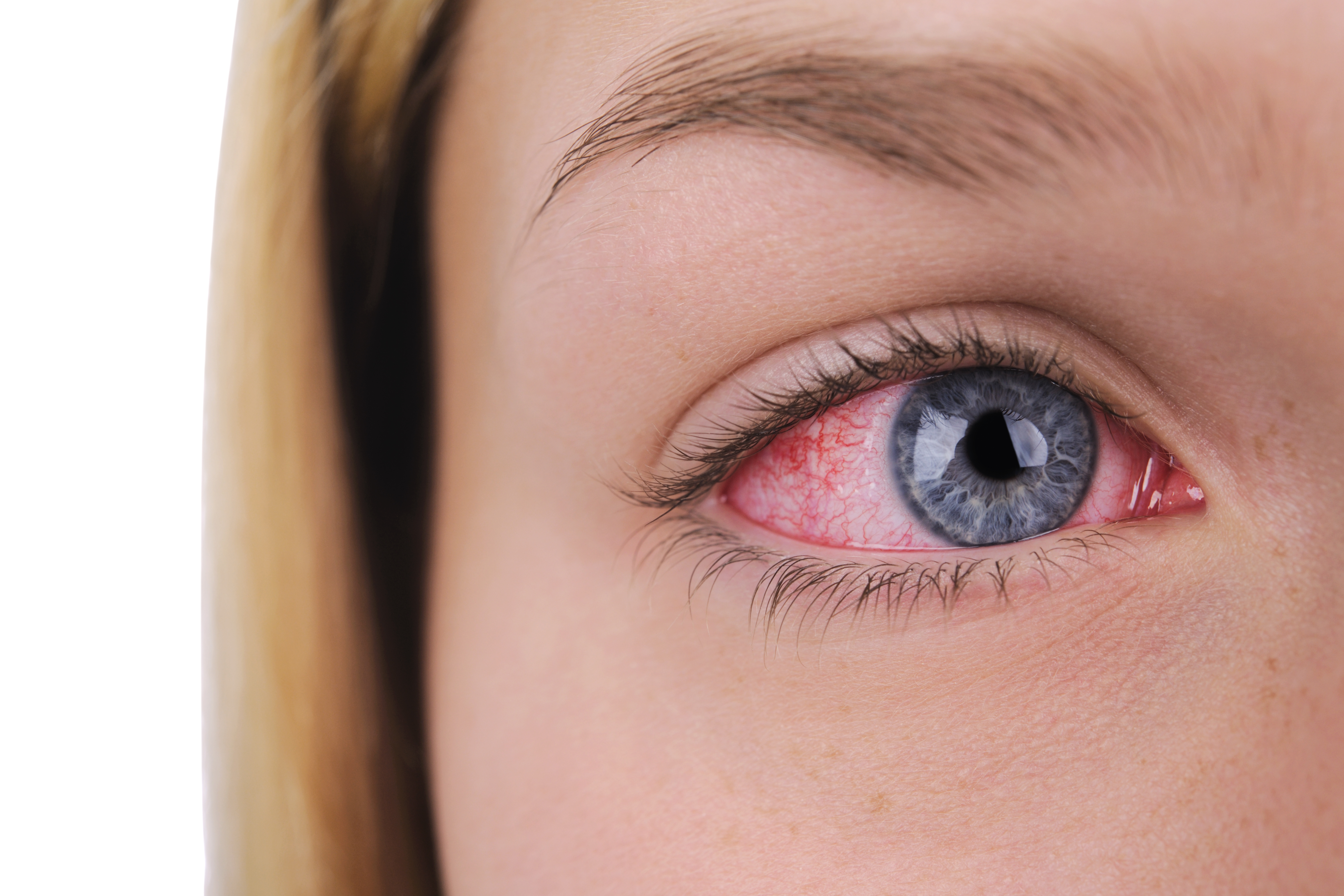 Uveitis is a form of inflammation that occurs inside the eye, specifically the uveal layer. The uveal layer is the middle layer of the eye that lies between the retina and the sclera (the white part of the eye). It consists of the iris, ciliary body, and choroid, each of which is responsible for important functions that enable our ability to see.
Q: What Causes Uveitis?
Uveitis occurs as an inflammatory response to disease, infection, injury, or toxins. In many cases, it is secondary to an underlying systemic disease. It is commonly associated with autoimmune illnesses, such as rheumatoid arthritis, lupus, sarcoidosis, and AIDS.
Q: How Many Types of Uveitis Are There?
Uveitis is split into four subtypes, which are defined by the location of where in the uvea the inflammation is occurring:
Anterior uveitis: Anterior uveitis is when swelling and inflammation occur in the front portion of the eye, often affecting the iris, which is the colored part of our eye that surrounds the pupil. The iris's function is to regulate how much light enters the eye by controlling the size of the pupil. When uveitis affects the iris, it is known as iritis. Anterior uveitis is the most common form of uveitis.
Intermediate uveitis: This type of uveitis affects the peripheral retina and vitreous gel that fills the sphere of the eye. According to the American Academy of Ophthalmology, intermediate uveitis accounts for 1.4 to 31% of all cases, as well as up to 20% of uveitis cases in children.
Posterior uveitis: When uveitis occurs in the back portion of the eye, it is known as posterior uveitis. Posterior uveitis affects the choroid, which is a pigmented vascular tissue that regulates ocular circulation.
Panuveitis: Panuveitis is when inflammation occurs in all parts of the uvea. This type of uveitis can impact other parts of the eye as well, including the retina, optic nerve, vitreous, and lens.
Q: What are the Signs and Symptoms of Uveitis?
Uveitis symptoms can vary from case to case and are dependent on the location of the inflammation. Signs of anterior uveitis include:
Eye redness
Eye pain
Light sensitivity
In intermediate uveitis, pain, redness, and light sensitivity are considered rare. The main symptoms of intermediate uveitis include floaters (dark, shadowy shapes and shapes floating in your field of vision), low vision, and blurriness. Symptoms of posterior uveitis can sometimes be difficult to detect, but can include:
Floaters
Diminished visual acuity
Lost vision
Poor night vision
Reduced color perception
Light sensitivity
Q: Is Pink Eye a Type of Uveitis?
Pink eye, also known as conjunctivitis, is an inflammatory condition of the conjunctiva, which is a thin membrane that encloses the front of the eye and lines the back of the eyelid. Generally caused by a bacterial or viral infection, the symptoms of pink eye can superficially resemble anterior uveitis, but it is a completely different condition. Patients who experience symptoms such as redness, swelling, or blurred vision should not assume that they have pink eye and should schedule an appointment with an eye doctor right away for proper diagnosis and treatment.
Q: Is Uveitis Serious?
If left untreated, uveitis can result in permanent vision loss. However, with early intervention, patients with uveitis have a better chance of maintaining their vision. It's important for patients to be aware of the signs of uveitis or their risk factors and to seek medical attention immediately for evaluation and treatment.
Q: How is Uveitis Diagnosed?
Uveitis is diagnosed through a complete eye exam performed by an ophthalmologist and medical history inventory. A uveitis exam generally includes:
Assessment of visual acuity to determine if vision has decreased
Ophthalmoscopy, which involves dilating the pupils and using a bright light to check the back of the eye
Slit-lamp examination, which uses a microscope and light to identify inflammation
Eye pressure exam
Your doctor may also use advanced imaging techniques, such as optical coherence tomography (OCT) and fluorescein angiography to get a better look at the inside of the eye.
Q: How is Uveitis Treated?
The most commonly prescribed treatment for uveitis is steroid eye drops, which help to control both inflammation and pain. In more advanced cases of uveitis, the doctor may recommend steroid tablets or injections. Immunosuppressive medications or surgery may also be recommended in the most severe cases.
For uveitis care in Minnesota, please contact the uveitis specialists of Retina Consultants of Minnesota today.