Clinical Trials & Research
The Clinical Research Center
A Service of Retina Consultants of Minnesota
Dedicated to providing state-of-the-art treatment of eye diseases that cause vision loss by damaging the macula area of the retina.
For additional information, please reach out to one of our clinical research site managers:
Mallorie Schieck - 952-259-4285
Abbie Swanson - 952-259-3455
About the Center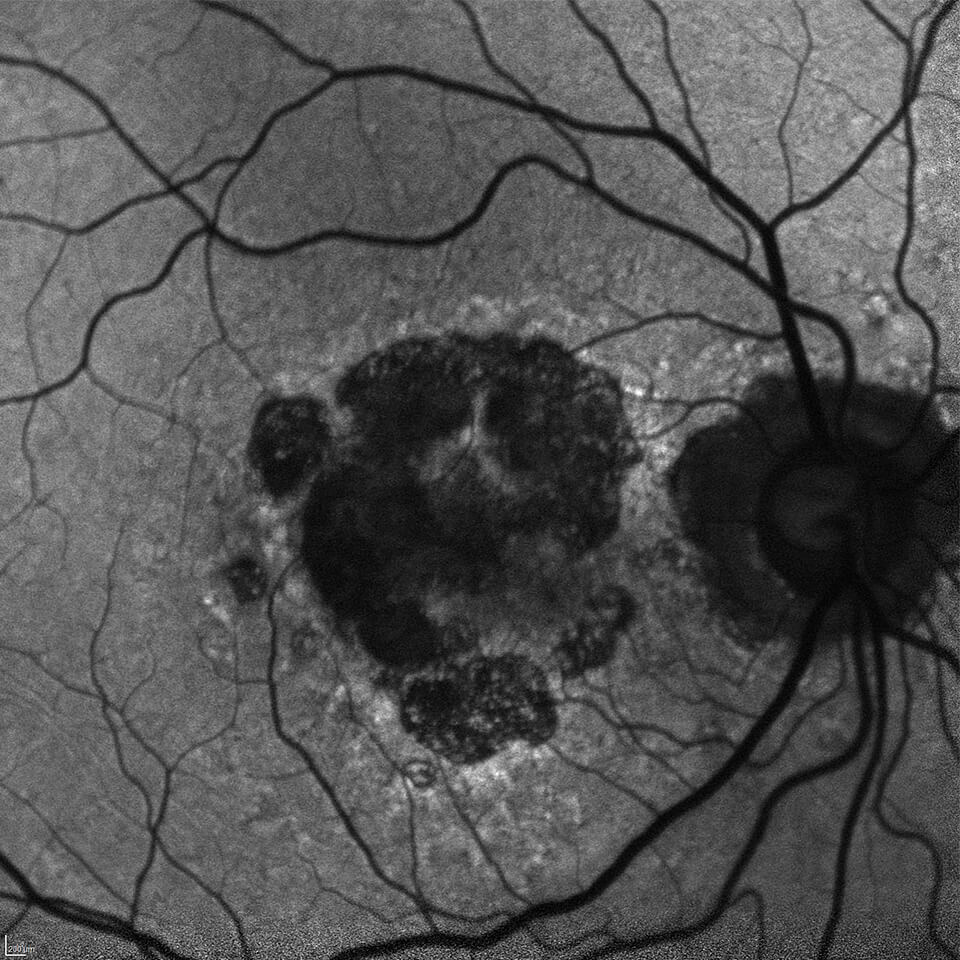 The Clinical Research Center is dedicated to advanced clinical research in the effort to find new and more effective treatments for Age-Related Macular Degeneration (AMD) and related diseases. We offer eligible patients who suffer from these diseases the opportunity to participate in a variety of clinical research trials that may offer access to advanced new treatments not yet available to the general public. A service of Retina Consultants of Minnesota (RCM), the Clinical Research Center is supported by fifteen Retina Specialists, a dedicated full-time clinical research staff, and the state-of-the-art retina treatment facilities of RCM.
Proven Experience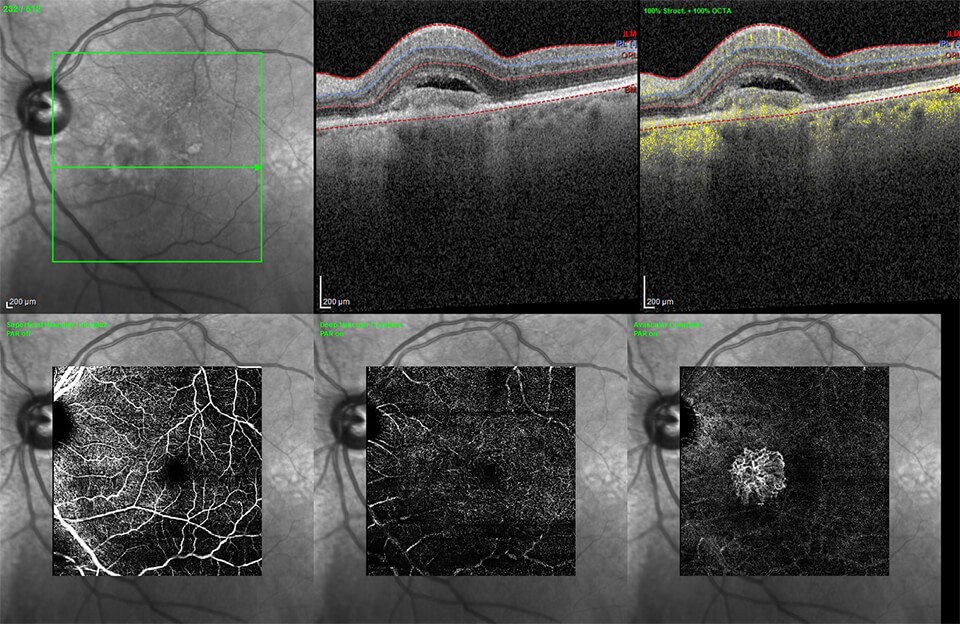 The Clinical Research Center is dedicated in fighting blindness through cutting-edge clinical research. We are one of the leading global centers committed to studying the vitreoretinal disorders.
Our dedicated research staff and advanced top of the line diagnostic imaging modalities and continues to pursue new advanced care to strengthen future care for patients with retinal disorders.
About Retina Consultants of Minnesota
The Clinical Research Center is the research division of Retina Consultants of Minnesota (RCM), one of the largest groups of physicians specializing in diseases of the macula, retina, and vitreous.
The physicians of RCM have over 200 years of cumulative experience in their field, have authored over 350 scientific articles, hold leadership positions in national and international professional organizations, and have been involved in research on the treatment of a variety of macular and retinal diseases since 1978.
Current Clinical Trials at RCM
Actively Enrolling
Phase 3, Randomized, Double-Masked, Active-Controlled, Phase 3 Study of the Efficacy and Safety of Aflibercept 8 mg in Macular Edema Secondary to Retinal Vein Occlusion

Phase 3, Two-part (Open-label Followed by Randomized Double-masked Active Controlled) Study to Compare the Efficacy and Safety of HLX04-O Administered by Intravitreal Injection with Ranibizumab in Subjects with wet Age-related Macular Degeneration (wAMD)

A Phase 3, Multicenter, Double-masked, Randomized Study to Evaluate the Efficacy and Safety of Intravitreal OPT-302 in Combination with Ranibizumab, Compared with Ranibizumab Alone, in Participants with Neovascular Age-related Macular Degeneration (nAMD)

A Randomized, Partially Masked, Controlled, Phase 3 Clinical Study to Evaluate the Efficacy and Safety of RGX-314 Gene Therapy in Participants with nAMD

A Randomized, Partially Masked, Controlled, Phase 2/3 Clinical Study to Evaluate the Efficacy and Safety of RGX-314 Gene Therapy in Participants with nAMD

Phase 2b, Randomized, Double-masked, Multicenter, Dose-ranging, Sham-controlled Clinical Trial to Evaluate Intravitreal JNJ-81201887(AAVCAGsCD59) Compared to Sham Procedure for the Treatment of Geographic Atrophy (GA) Secondary to Age-related Macular Degeneration (AMD)

FARICIMAB FOR RETINAL NON-PERFUSION ASSOCIATED WITH NON-PROLIFERATIVE DIABETIC RETINOPATHY: THE MAGIC PHASE 2, MULTI-CENTER, OPEN-LABEL, RANDOMIZED CONTROLLED TRIAL

A Multi-Center, Randomized, Two-Arm, Parallel-Group, Single-masked, 24-week, Clinical
Trial to Evaluate Safety and Tolerability of Two Dose Levels of Suprachoroidal
Triamcinolone Acetonide Administered with the Oxulumis® Ophthalmic Administration
Device in Subjects with Diabetic Macular Edema

A Multi-Center, Randomized, Parallel-Group, Phase 2, Masked, Three-Arm Trial to Compare Safety, Tolerability, Efficacy, and Durability of Two Dose Levels of Suprachoroidal Sustained-Release OXU-001 (Dexamethasone Microspheres; DEXAspheres®) Using the Oxulumis® Illuminated Microcatheterization Device Compared with Intravitreal Dexamethasone Implant (OZURDEX®) in Subjects with Diabetic Macular Edema (OXEYE)

A PHASE III, MULTICENTER, RANDOMIZED, DOUBLE MASKED, SHAM CONTROLLED STUDY TO INVESTIGATE THE EFFICACY, SAFETY, PHARMACOKINETICS, AND PHARMACODYNAMICS OF RO7200220 ADMINISTERED INTRAVITREALLY IN PATIENTS WITH UVEITIC MACULAR EDEMA

Phase 3, Multicenter, Randomized, Double-Masked, Placebo-Controlled Study to Evaluate the Safety and Efficacy of Tinlarebant in the Treatment of Stargardt Disease in Adolescent Subjects
Active Trials (Full)
A Phase 2, Multicenter, Prospective, Randomized, Double-Masked, Parallel Study of EYP-1901, a Tyrosine Kinase Inhibitor (TKI), Compared to Aflibercept in Subjects with Wet AMD

PHASE 3, OPEN-LABEL, MULTICENTER, EXTENSION STUDY TO EVALUATE THE LONG-TERM SAFETY AND EFFICACY OF PEGCETACOPLAN IN SUBJECTS WITH GEOGRAPHIC ATROPHY SECONDARY TO AGE-RELATED MACULAR DEGENERATION

Randomized, Double-Masked, Active-Controlled, Phase 3 Study of the Efficacy and Safety of High Dose Aflibercept in Patients with Neovascular Age-Related Macular Degeneration

MULTICENTER, OPEN-LABEL EXTENSION STUDY TO EVALUATE THE LONG-TERM SAFETY AND TOLERABILITY OF THE PORT DELIVERY SYSTEM WITH RANIBIZUMAB IN PATIENTS WITH NEOVASCULAR AGE-RELATED MACULAR DEGENERATION (PORTAL)

A phase III, multicenter, randomized, visual assessor-masked, active-comparator study of the efficacy, safety, and pharmacokinetics of the Port Delivery System with ranibizumab in patients with diabetic macular edema"

A MULTICENTER, OPEN-LABEL EXTENSION STUDY TO EVALUATE THE LONG-TERM SAFETY AND TOLERABILITY OF FARICIMAB IN PATIENTS WITH NEOVASCULAR AGE-RELATED MACULAR DEGENERATION (AVONELLE-X)

A PHASE IV, MULTICENTER, OPEN-LABEL, SINGLEARM STUDY OF THE RESPONSE TO TREATMENT AFTER TRANSITION TO THE PORT DELIVERY SYSTEM WITH RANIBIZUMAB (SUSVIMO [RANIBIZUMAB INJECTION]) IN PATIENTS WITH NEOVASCULAR AGE-RELATED MACULAR DEGENERATION PREVIOUSLY TREATED WITH INTRAVITREAL AGENTS OTHER THAN RANIBIZUMAB

A Prospective, Randomized, Double-masked, Active Comparator-controlled, Multi-center, Two-arm, Phase 3 Study to Evaluate the Efficacy and Safety of Intravitreal KSI-301 Compared with Intravitreal Aflibercept in Participants with Visual Impairment Secondary to Treatment-naïve Diabetic Macular Edema (DME

A Randomized Clinical Trial Evaluating Fenofibrate for Prevention of Diabetic Retinopathy Worsening (Protocol AF)

Long-term Follow-Up Study to Evaluate the Safety and Efficacy of Suprachoroidal Administration of RGX-314 for Participants with Neovascular Age-Related Macular Degeneration