Intraocular Injections: Treatment is Not Nearly as Bad as It Sounds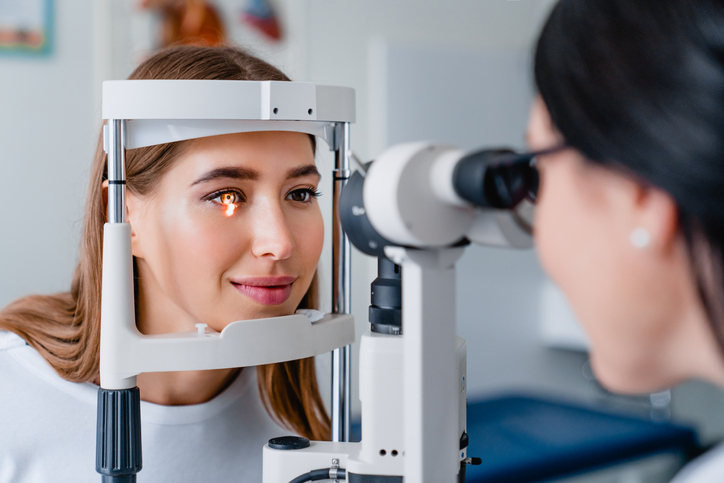 The thought of having an injection into the white of the eye can sound awful. We understand. We're on the other end of this situation as the eye specialists who sometimes need to perform this treatment. Intraocular injections are commonly done to help manage retinal conditions like diabetic retinopathy, retinal vein occlusion, and macular degeneration. The risk of not treating these conditions is permanent central vision loss. As a conservative, non-surgical therapy, intraocular injections may slow the progression of eye disease.
An Indispensable Tool for the Retinal Specialist
Patients diagnosed with retinal diseases may experience an abnormal growth of blood vessels in the eye. These blood vessels are weak, so blood and fluid leak into the eye, where they can blur central vision. Blurring is a direct result of the chemical vascular endothelial growth factor (VEGF). Intraocular injections slow or stop this process by inserting Anti-VEGF medicines.
How Intraocular Injections Work
Intraocular injections are performed during a brief office visit. Patients may be in and out in less than half an hour. The injection itself takes less than a minute. To treat the retinal condition with anti-VEGF medication, the retinal specialist may conduct the following steps:
The procedure typically begins with anesthesia. Patients do not need general anesthesia or even sedation for this procedure because it is so quick. For comfort, we numb the eye using anesthetic eye drops.
A special solution may be used to clean the eyelids and the eye, destroying bacteria that may cause infection.
A small speculum instrument may be applied to keep the eye open. This is not painful.
A cotton tip or small instrument may be used to stabilize the eye so it does not shift during the injection.
The medication is administered quickly via a very small needle. Because the eye has been numbed, this feels like slight pressure against the eye. It lasts a few seconds.
After the injection, the doctor may clean the eye once more.
The doctor may check intraocular pressure before the patient leaves the office.
After Intraocular Injections
At home, the patient may need to use antibiotic drops as prescribed by the doctor. Patients may perform most or all of their normal activities after treatment. They may notice small floaters or specks for a few days. This side effect should improve within the first week after the injection. It is not uncommon for a small bleed to occur on the ocular surface where the injection was administered. If this occurs, we expect it to heal within about a week. A follow up appointment may be scheduled about 4 to 6 weeks after the injection.
Our team is here to help patients see better and live better. To schedule an appointment at Retina Consultants of Minnesota, call (800) 877-2500. We will help you locate an office near you.