Abdhish R. Bhavsar, MD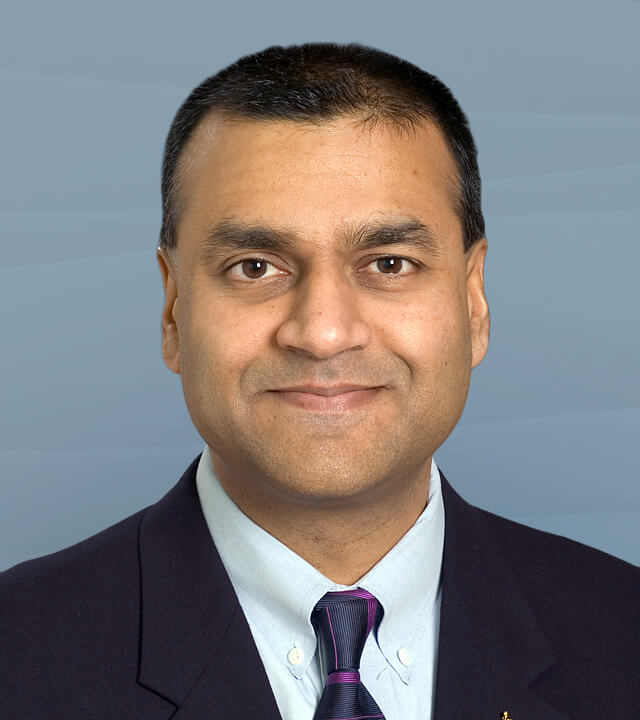 Dr. Bhavsar joined the Retina Center in 1997. He grew up in Michigan and graduated from Dartmouth College and the Wayne State University School of Medicine. He completed his internship at Duke University and his ophthalmology residency at the University of Illinois in Chicago, where he was honored with the Heed Ophthalmic Foundation Fellowship. He then completed his retina fellowship at the Jules Stein Eye Institute at UCLA.
Dr. Bhavsar is board certified in ophthalmology and a member of the American Society of Retina Specialists and the Vitreous Society. He is past president of the Minnesota Academy of Ophthalmology and past Chair of the Phillips Eye Institute Department of Ophthalmology. He has received the Senior Honor Award of the American Society of Retina Specialists and the Secretariat Award of the American Academy of Ophthalmology. Dr. Bhavsar and his wife Mary who is a Glaucoma Specialists have three young children. His hobbies include art, auto racing, and music.
Please click here to learn more about Dr. Bhavsar.