Diabetic Retinopathy and Vision: How To Preserve Your Eyesight With Diabetes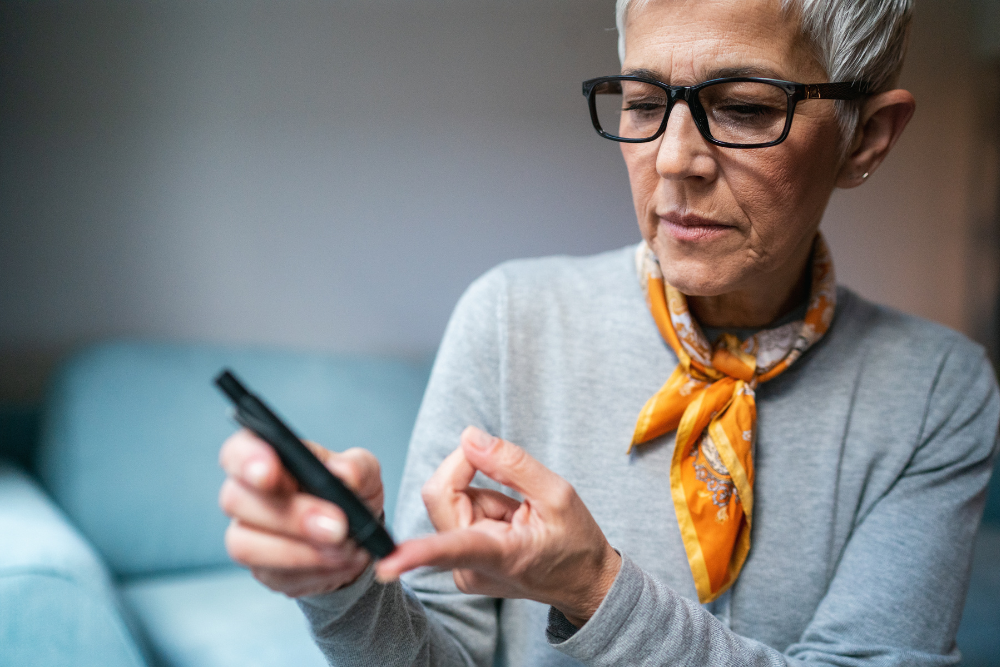 True or false: Anyone with diabetes may be at risk for diabetic retinopathy.
If you answered, "True," you're correct. Whether type 1, type 2, or gestational diabetes (diabetes while pregnant), you can develop diabetic retinopathy. More than half of all people with diabetes will develop it. And the longer you've had diabetes, the greater your chances. While no diabetic retinopathy cure exists, by following a healthy lifestyle, including proper diabetes management, you may slow or stop its progression.
What Is Diabetic Retinopathy?
As diabetes raises blood sugar (glucose) levels, this can damage the blood vessels in the retina, the layer of tissue in the back of the eye. This is a major concern, as the retina converts light and images into nerve signals sent to the brain. There are two diabetic retinopathy types:
Nonproliferative diabetic retinopathy (NPDR), the more common form, occurs when diabetes weakens retinal blood vessel walls. Tiny bulges may form, causing fluid and blood to leak into the retina. NPDR may have no symptoms, and early on, you may not even know you have it. But as more vessels are blocked, you may experience blurred vision, decreased clarity, and fluctuating vision quality.
Proliferative diabetic retinopathy (PDR), the more serious form, involves the growth of new, delicate, abnormal blood vessels in the eye's front and back. PDR may cause extensive vision problems, including floaters, hazy vision, and issues with night vision. If untreated, PDR can lead to serious complications, like blindness and even loss of an eye.
Regular Screening Eye Exams Are Vital
For patients with diabetes, it's important to visit your eye doctor for regular screening eye exams. Should NPDR worsen, your doctor will be better able to detect and diagnose it earlier. And for older adults with diabetes, we recommend a comprehensive dilated eye exam at least once a year.
Management options for diabetic retinopathy include injectable medications, laser treatment, and vitrectomy surgery. Such treatments are effective at limiting the damage from diabetic retinopathy and preventing blindness. You should monitor your vision and tell your doctor if any concerns arise, such as blurred vision, floaters, hazy vision, or eye pain.
Importance of Diabetes Management
Properly managing your diabetes and maintaining healthy glucose levels are critical in protecting your eye health. You must be diligent about taking insulin and other medications regularly. And, you should test your glucose levels several times each day.
Your doctor can provide you with a glycosylated hemoglobin test (hemoglobin A1C). It is a way to follow your average blood sugar levels over the preceding 2-3 months. High blood pressure and high cholesterol can also lead to retinal damage. You should also stay physically active, eat a healthy diet, and avoid smoking.
If you have any questions about diabetic retinopathy, contact Retina Consultants of Minnesota to schedule a consultation. We have multiple convenient locations located throughout the state.