Preventive Measures for Age-Related Macular Degeneration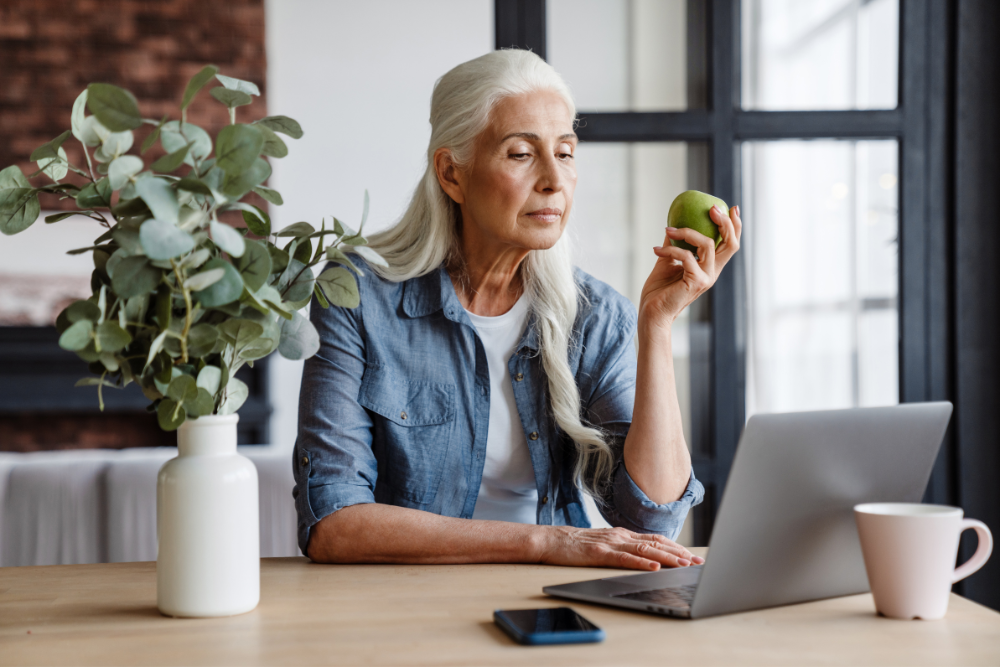 It's no secret that your eye and vision health can decline as you get older. One of the most common reasons that people's vision begins to fade as they age is a condition known as age-related macular degeneration (AMD). In fact, it's the leading cause of vision loss in people over 50 years of age in the United States. AMD is a degenerative disease that targets the macula, the central part of the retina which controls sharp, straight-ahead, central vision. AMD doesn't cause complete blindness, but you may have trouble seeing faces or doing close-up work.
While no cure exists, certain risk factors can help your eye doctor determine your likelihood of AMD development. For example, your family history plays a role, as having a first-degree relative with AMD increases risks. If this is the case, it's strongly recommended that you monitor potential symptoms and report any vision changes to your doctor. Here are some approaches you can take to help reduce your chances of developing a severe case of AMD.
Steps for Age-Related Macular Degeneration Prevention
Schedule Annual Dilated Eye Exams
While regular vision exams benefit everyone, if you're at risk for AMD, you need a comprehensive dilated eye exam at least once a year. Besides providing multiple macular degeneration tests, you should receive an Amsler grid test. This paper tool, which you can perform daily at home, helps doctors detect related vision problems.
Avoid Smoking
Regular smoke exposure, especially from cigarettes, has been found to significantly increase macular degeneration risks. This applies to both smokers themselves and those exposed to second-hand smoke. If you currently smoke and are at risk for AMD, you should quit as soon as possible. Additionally, smoking exposes you to unstable molecules called free radicals, causing cellular damage and preventing nutrients from reaching the retina.
Consume A Healthy Diet and Supplements
With AMD, many doctors recommend following the Mediterranean Diet, which is rich in fruits, vegetables, legumes, nuts, whole grains, fish, and olive oil, and less dairy and red meat. Associated with lower AMD rates, this diet also provides essential antioxidants, which are nutrients that help protect against cellular damage.
You may want to ask your doctor about the Age-Related Eye Disease Study (AREDS), which may slow the progression of related vision through a specialized blend of supplements. In addition, certain vitamins, minerals, and antioxidants may benefit AMD and vision health, including:
Vitamin C, an antioxidant
Vitamin E, an antioxidant
Lutein, a carotenoid (organic pigment)
Zeaxanthin, a carotenoid and antioxidant
Essential fatty acids, such as omega-3 fatty acids
Protect Your Eyes
Whether you have age-related macular degeneration, another retinal condition, or completely healthy eyes, you should always wear sunglasses and other protective eyewear when outside.
Maintain Blood Pressure and Weight
One risk factor for AMD is poor blood circulation due to high blood pressure or hypertension, which can restrict the eyes' blood flow. However, weight loss is a proven way to lower blood pressure, and even the smallest amounts can help.
Schedule an Age-Related Macular Degeneration Consultation
You can take preventive measures to reduce your age-related chances of developing macular degeneration. If you'd like to schedule an appointment with the retinal specialists at Retina Consultants of Minnesota, we encourage you to contact us today.