Flashes & Floaters: When to Take Them Seriously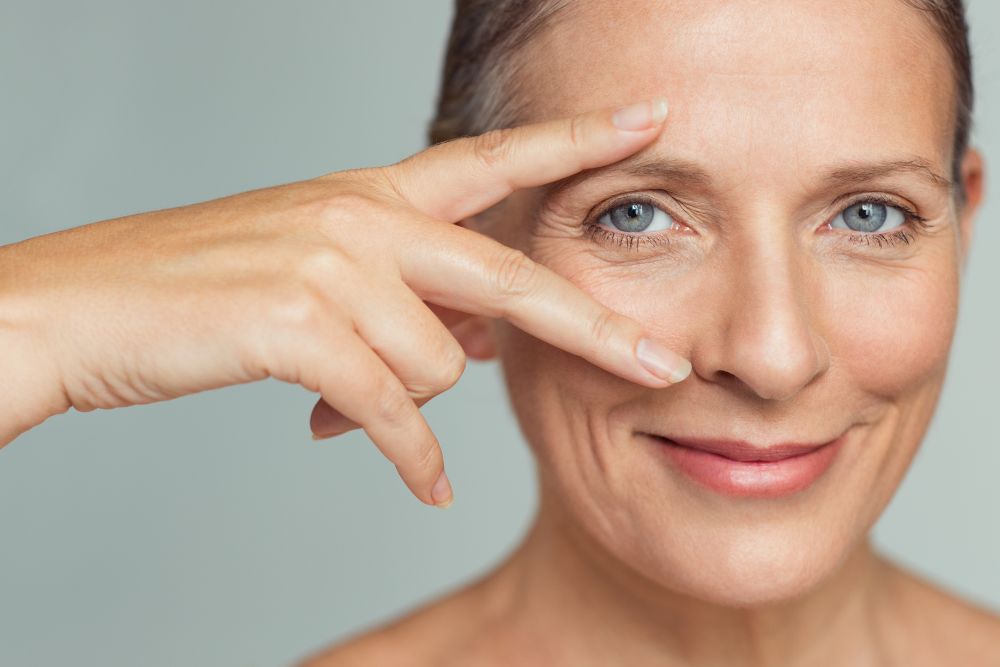 Flashes and floaters are common with aging and often don't require treatment. People typically describe flashes as brief sparks or twinkles of light, while floaters appear as blobs or shapes that drift across vision. While these symptoms can be harmless, you should regularly monitor them, as they may indicate another issue, like a retinal tear or detachment.
What Are Flashes and Floaters?
Most often, flashes and floaters develop as a result of a posterior vitreous detachment. In this condition, the vitreous (the clear jelly in the back of the eye), liquifies and shrinks with aging. Flashing lights occur as the vitreous gel separates from the retinal surface. Flashes are often noticed first thing in the morning and fade throughout the day, or they appear in the dark, before going to bed at night.
As the vitreous gel liquifies with age, some of the gel clumps up on itself, forming cobwebs and small opacities that drift in front of the retina, casting shadows that move around. Floaters usually do not require treatment, and symptoms generally improve over the course of a few months.
Other Causes of Flashes
An ocular migraine, which may or not be associated with a headache, can cause flashes. These flashes typically last 10-20 minutes and look like zig-zag shapes, orbs of light, or blind spots. Some people say that their vision is like looking through a kaleidoscope. Ocular migraines typically resolve on their own. A more rare condition that causes flashes is retinitis pigmentosa, which is an inherited degeneration of the retina.
Other Causes of Floaters
Floaters may develop if you have blood in your eye, which is usually associated with diabetic retinopathy or severe trauma. Another cause is a condition called uveitis, in which inflammation develops in the eye.
When Should I Be Concerned About Flashes & Floaters?
If your flashes or floaters suddenly worsen, or you see a dark "curtain" in your vision, you should contact your doctor immediately. These symptoms can indicate a retinal tear or detachment. A retinal tear is a rip or a hole in the retina itself. A retinal detachment occurs when fluid from inside the eye goes through the retinal tear, causing the retina to fall off the wall of the eye. This will lead to blindness if untreated. Both conditions require prompt medical attention.
Schedule A Consultation For Flashers and Floaters
While generally harmless, eye flashes and floaters may signal a more serious condition. To schedule a consultation at the Retina Consultants of Minnesota, please contact us today.