Management of Infections That Can Affect the Retina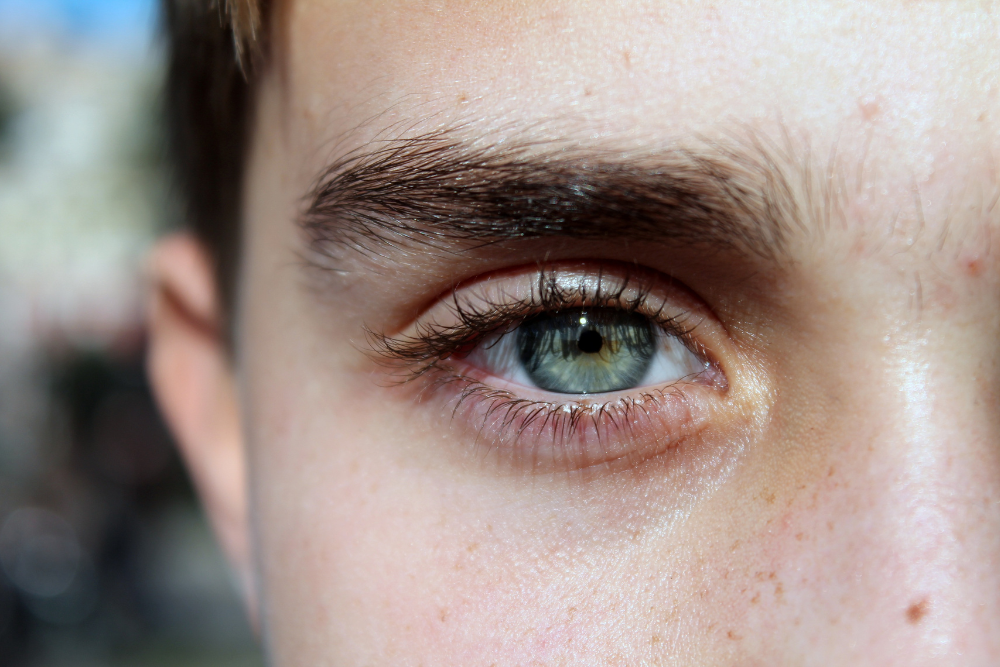 When it comes to diseases of the retina, most people think about conditions that are associated with aging or chronic health issues. For example, two of the most common diseases that affect the retina are age-related macular degeneration (AMD) and diabetic retinopathy. However, the retina can also be impacted by infectious diseases. Although these infectious diseases aren't as well known, they can be serious, have a significant impact on your eye's ability to function properly, and potentially lead to vision loss.
Endophthalmitis
Endophthalmitis is an inflammatory infection that affects the vitreous and aqueous fluids of the eye or the intraocular tissues inside of the eye. There are two types of endophthalmitis: exogenous and endogenous endophthalmitis. Exogenous endophthalmitis is caused by external sources of infection, such as fungi or bacteria. This often happens as a result of a traumatic eye injury in which the eye is punctured, but can sometimes happen after eye surgery, although this is considered rare. Endogenous endophthalmitis is caused by infections that start elsewhere in the body and spread to the eye.
One of the main signs of endophthalmitis is red inflammation of the sclera, which is the part of the eye that is normally white. Patients also typically feel pain in the affected eye, blurred vision, sensitivity to light, swelling, puffiness, white or yellow discharge on or inside the eyelid, and cloudiness of the cornea.
Endophthalmitis is a serious condition that requires immediate medical attention. If not treated as quickly as possible, patients with endophthalmitis can lose their vision permanently. One of the most severe complications that can happen with endophthalmitis is the development of a retinal detachment, which is when the retina peels off the back wall of the eye. If this happens, the likelihood of experiencing severe, permanent, and irreversible vision loss increases dramatically.
While many patients who have experienced a traumatic injury to their eye are likely to seek out emergency care, a patient who has just undergone eye surgery might not be so quick to act, mistakenly thinking their symptoms are a side effect of their recovery from surgery. If you are planning to undergo eye surgery, it's important that you recognize the difference between normal recovery side effects and the symptoms of endophthalmitis.
Toxoplasmosis
Toxoplasmosis is a parasitic infection that is caused by exposure to the toxoplasma gondii parasite, most often by eating undercooked contaminated meat, being exposed to contaminated cat feces, or being transmitted from mother to fetus during pregnancy. Toxoplasmosis can cause a wide range of flu-like symptoms, such as fever, body aches, fatigue, and headaches.
In the eye, toxoplasmosis can cause retinitis (i.e. inflammation of the retina). Known as ocular toxoplasmosis, the most common vision symptoms of the infection include blurry vision, floaters, light sensitivity, reduced vision, eye pain, redness, and excessive tearing. While treatment is not always required, toxoplasmosis can pose a significant danger to certain types of patients, especially those with weakened immune systems, pregnant women, and babies.
Toxoplasmosis is typically treated with medications, including antibiotics, anti-parasitic drugs, and folinic acid. However, the best way to manage toxoplasmosis is to practice preventative care before it happens. This is especially important for patients with compromised immune systems and pregnant women.
To prevent toxoplasmosis, it's recommended to only consume meat that has been properly cooked to at least 152 degrees internal temperature and to wash hands thoroughly after working in the garden or with soil. If you have a cat, you can prevent them from being infected by the parasite by not feeding them raw meat or keeping them from going outside. If you're pregnant or immunocompromised, you should avoid cleaning cat litter boxes. If this is not possible, then it is recommended to wear gloves and a face mask when cleaning the litter box.
Acute Retinal Necrosis (ARN)
Acute retinal necrosis (ARN) is a rare inflammatory eye condition in which the retinal cells begin to self-destruct and die, resulting in symptoms such as redness, decreased visual acuity, floaters, flashes, light sensitivity, and, in some cases, pain. ARN generally only affects one eye, but can affect both or sometimes start in one eye and spread to the other. As the disease progresses, it can cause irreversible vision loss.
ARN is mostly associated with patients who have been infected with certain latent forms of herpes but has also been diagnosed in patients with compromised immune systems, such as AIDS. If left untreated, ARN can lead to several serious complications, including panuveitis (i.e. inflammation of the entire uvea) and retinal detachment. Other potential complications can include macular edema, macular ischemia, optic neuropathy, epiretinal membrane, and chronic vitritis. Unfortunately, vision loss is likely to occur without rapid and aggressive treatment. However, ARN is thankfully a very rare condition.
Cytomegalovirus (CMV) Retinitis
Cytomegalovirus (CMV) retinitis is a type of viral inflammation of the retina that impacts primarily patients that are immunodeficient. It is commonly seen in patients with HIV or AIDs, as well as organ transplant recipients and those who are undergoing medical therapies that suppress the immune system.
CMV retinitis typically manifests with a gradual increase in floaters accompanies by blurry vision. As the disease progresses, it can lead to loss of peripheral vision. In some cases, patients can experience changes to their central vision, such as a blind spot at the center of their visual field. If left untreated, the viral infection will destroy retinal tissue and the optic nerve, ultimately leading to reduced vision or, in severe cases, blindness. The chances of having a retinal detachment also increase.
CMV retinitis can be treated with antiretroviral therapies which can be administered orally, intravenously, as an ocular injection, or through an implant. Doctors may also need to perform laser surgery to address the risk of retinal detachment. Thanks to these treatments, many patients with CMV retinitis are now able to preserve at least some of their vision more than before. That being said, the effects of CMV retinitis are irreversible and continue to get worse, even with treatment. It's important for all immunocompromised individuals to regularly see an ophthalmologist so that they can have the best chances of retaining their vision.
Get Advanced Care for Infectious Retinal Diseases in the Midwest
Infectious diseases of the retina can often have a serious impact on your vision, especially if left untreated. For immunocompromised patients, the risk these diseases pose is even greater. If you have been diagnosed with an infectious retinal disease or are concerned about your risk factors, connect with Retina Consultants of Minnesota today.