Jill B. Johnson, MD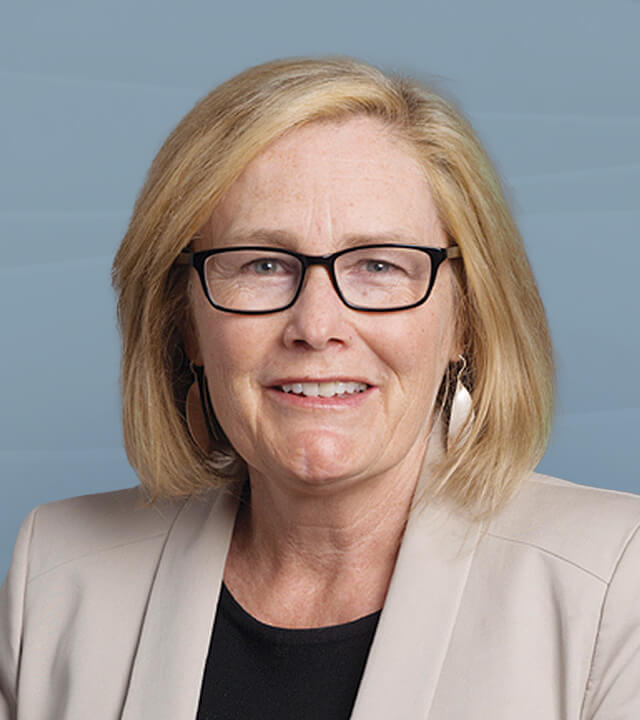 Dr Jill B. Johnson was born and raised in the northern mid-west, and graduated from Wheaton College, Wheaton Illinois, where she received her undergraduate Degree in Biology. Her Doctor of Medicine Degree is from Michigan State University. Dr Johnson's Residency training in Ophthalmology occurred at Cook County Hospital, in the inner-city of Chicago Illinois. This was followed by a Fellowship in the Study of Medical Retina at Northwestern University, Chicago Illinois. She is Board Certified in Ophthalmology.
For two years, prior to moving to Minnesota, Dr. Johnson joined a Chicago based Retina group and served as the Retinal Consultant to the Ophthalmology Department at Cook County Hospital.
Dr Johnson moved to Minnesota in 1992 and became the fourth retinal specialist to join the Retina Consultants of Minnesota team. Soon after joining RCM she became an Associate Professor at the University of Minnesota's Department of Ophthalmology, where she served in that capacity for many years.
Dr Johnson has been an active member of the RCM Executive Board where she has focused her leadership skills on Human Resources and building a collaborative culture to deliver exceptional patient care. "My goal is that every member of the RCM team will be excited to come to work to care for our patients."
Dr Johnson has also been an active member of the RCM Macular Degeneration Research and Treatment Center where she has contributed as an Investigator in over 53 clinical trials evaluating the efficacy of new drug treatments primarily for Macular Degeneration both Wet and Dry, Diabetic Retinopathy, and Retinal Vein Occlusions. With over 30 years of patient care, Dr Johnson has seen the amazing advances these new retinal treatments have made in the quality of life for many of her patients. "It is exciting to see how many blinding retinal diseases have now become treatable. And, there are so many more promising treatments on the horizon."
When not at work, Dr Johnson enjoys spending time with her husband of over 40 years and her adult children. She lives on a small farm which she describes as "a beautiful choice for raising three daughters." Summer vacations are often spent on sailing adventures with her family, exploring Lake Superior.
Over the past ten years, Dr Johnson has enjoyed studying Theology, both independently and through the St. Paul Seminary. She believes her studies have helped provide a deeper dimension to her care for her patients and her love for the practice of medicine.
Dr Johnson retired from RCM and began her Emeritus status in September of 2021. "I am most grateful to RCM, my Partners and staff for allowing me to practice medicine and participate in the growth of an unparalleled Retinal Practice. And thank you to my wonderful patients for trusting me to participate in their Retinal care." Dr Johnson will continue her studies in Theology as well as her certification in Functional Medicine.